Stay up to date with our latest news
Schalke locomotive from Gelsenkirchen to Tokyo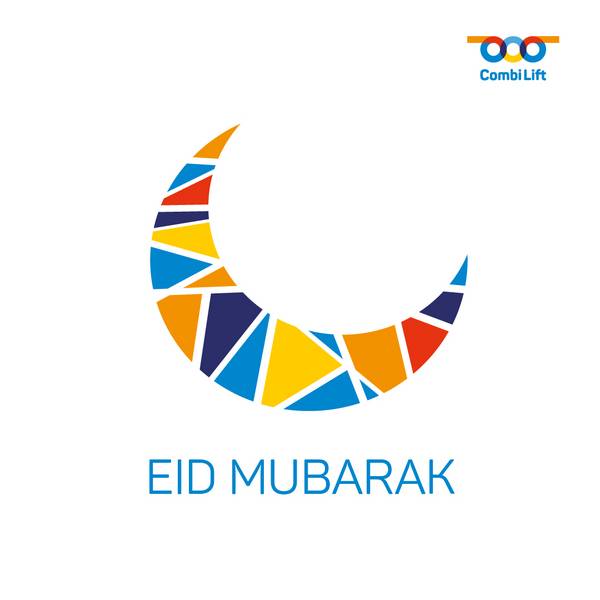 Combi Lift expands business and sets up new hub in Houston
新年好 — Happy Chinese New Year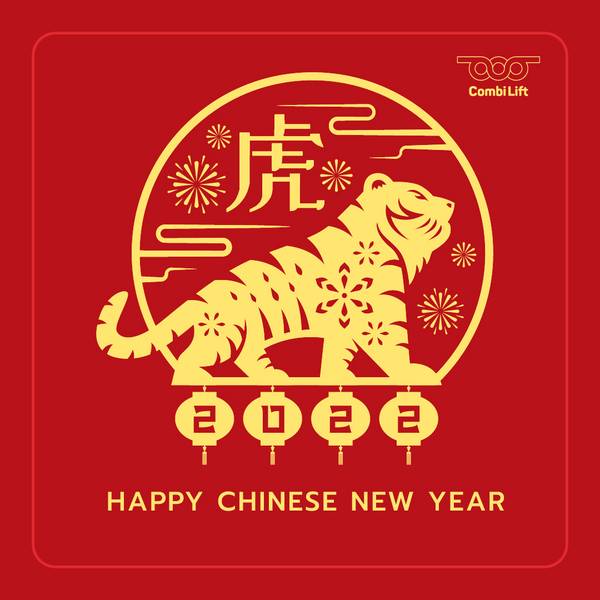 Klaus Hilpert joins Combi Lift
Happy holidays and full steam ahead for the New Year!
Robel train from Hamburg to Kobe
NDR Fernsehen: Katamaran "Nordlicht II" nach langer Reise in Emden angekommen
Polar premiere for Combi Lift
Combi Lift founds new Forwarding Solutions Division
Radio Bremen Fernsehen: Diese Bremer Unternehmen sind am Wiederaufbau in Beirut beteiligt
Deutsche Welle: Questions remain a year after deadly Beirut blast
Following the catastrophe in Beirut: German companies support environmental safety and health protection efforts
Rotor shaft from Hamburg to Emden
Heavy haulage action in Hamburg and Bremerhaven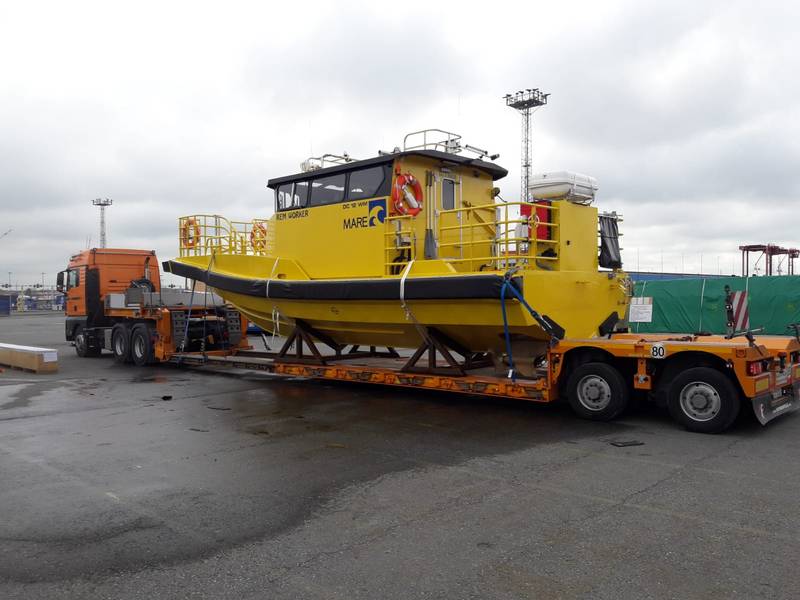 End-of-work celebrations in Lebanon
Third section removed from Golden Ray wreck
Happy St. Patrick's Day 2021!
Happy Chinese New Year 2021!
Combi Lift on RTL and n-tv
Harren & Partner Group signs Neptune Declaration
Combi Lift takes over shares in specialised lifting vessel VB-10,000 / MV Golden Ray wreck removal
VB-10,000
The Golden Ray salvage project is one of the largest, most complex and unique salvage projects currently ongoing.
Two lifting lugs have been installed on each of the eight sections of the capeszied car carrier. The lugs are used as a connection point between the rigging of the VB-10,000 and each section of the MV Golden Ray.
The MV Golden Ray was carrying 4,200 brand new cars manufactured in Mexico for delivery to the Middle East.
Deutsche Welle: "A German company cleans up Beirut's toxic harbor"
Happy holidays and full steam ahead for the New Year!
Celebrating 20 years of Combi Lift
Have a blessed Thanksgiving 2020 everybody!
2020
2017
Lifting lugs for capsized MV Golden Ray
Combi Lift carries reels to South Korea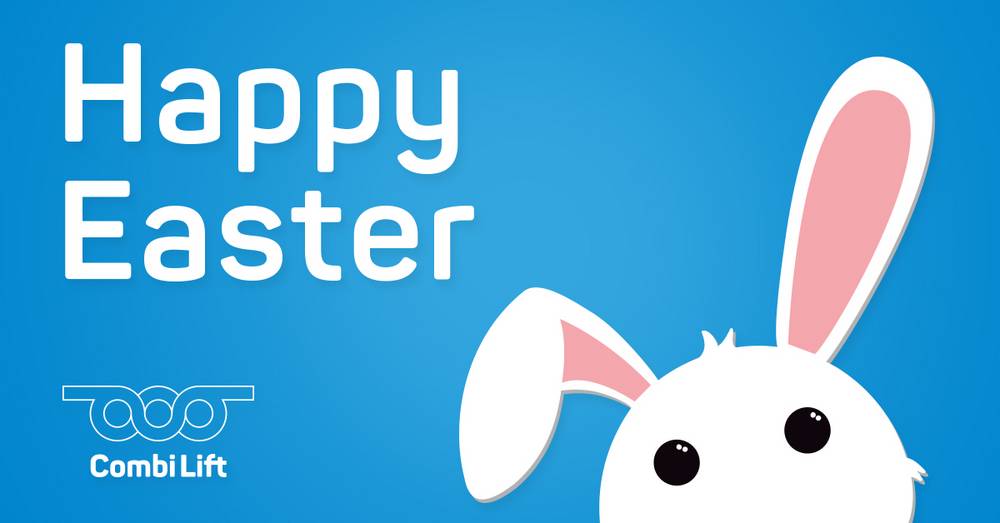 Message on COVID-19 pandemic
Combi Lift carries project cargo to Mongla
Meet us at the BHP India 2020!
Combi Lift's Reliance Jamnagar III Project in Sikka, India. The German heavy lift expert carried more than 400,000 freight tonnes of exceptional units from Asia and Europe to Sikka - totalling 40 shipments in all. Some cargo pieces had a weight of up to 1,050 tonnes each.
Combi Lift achieves valuable ISO certification
Combi Lift carries reactors from India to Abu Dhabi
Combi Lift transports one of the world's largest Mammoet Cranes
Loading mill equipment in Krefeld
Land transportation France/Belgium - done!
Land transportation France/Belgium
Damen completes refit of drilling rig Stena Don
Combi Lift attends "German-Indian Business Summit"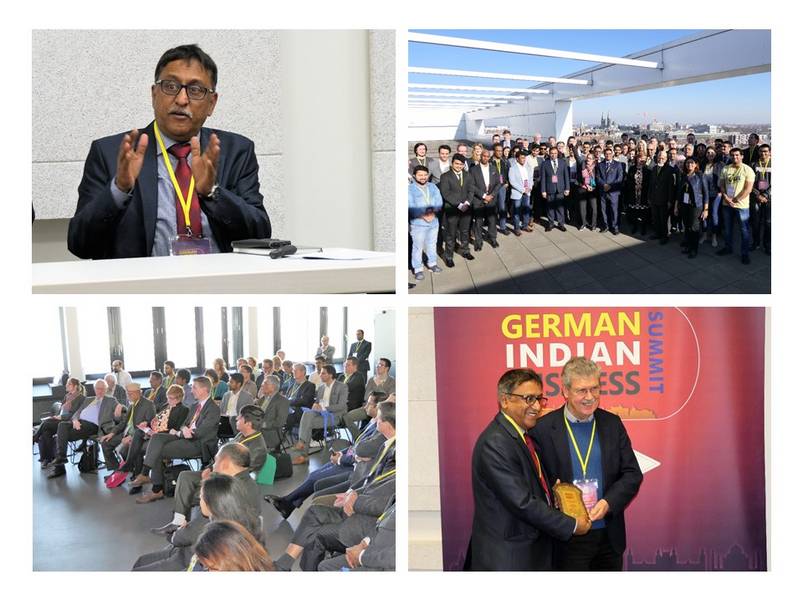 Combi Lift delivers drilling rig parts
Combi Lift joins port authority congress in Gijón
Combi Lift brings the Peking back home
Combi Dock III shows its flexibility
Combi Lift joins CEE and PCN meeting in Amsterdam
How do we support sustainable energies? – We raise the limits.
Nordsee One: Discharging in Eemshaven
Combi Lift attends 17th WWPC Membership Conference in Cebu
Nordsee One: Loading the first components - the video
Combi Lift handles the transport of components for Nordsee One wind farm
How do we engineer customised transport solutions? – We evaluate the limits.
Papenburg carries Liebherr cranes
Combi Dock I ships dredgers
Palabora carries refinery equipment
How can we handle the toughest demands? – We raise the limits.
Combi Lift's new Logistics Terminal Bremerhaven
Combi Lift Agency Meeting 2016
How do we master even the most difficult feats? – We limit the risks.
Combi Dock I delivers refinery components for Petronas Rapid Project in Malaysia
Combi Dock III meets Peter the Great
Papenburg carries port crane - the video
Papenburg carries port crane
How do we meet client expectations? – We limit the risks.
Another valuable certification for Combi Lift's service offering
95 m propylene stripper from Korea to Malaysia
Combi Lift's Air Pad System (APS)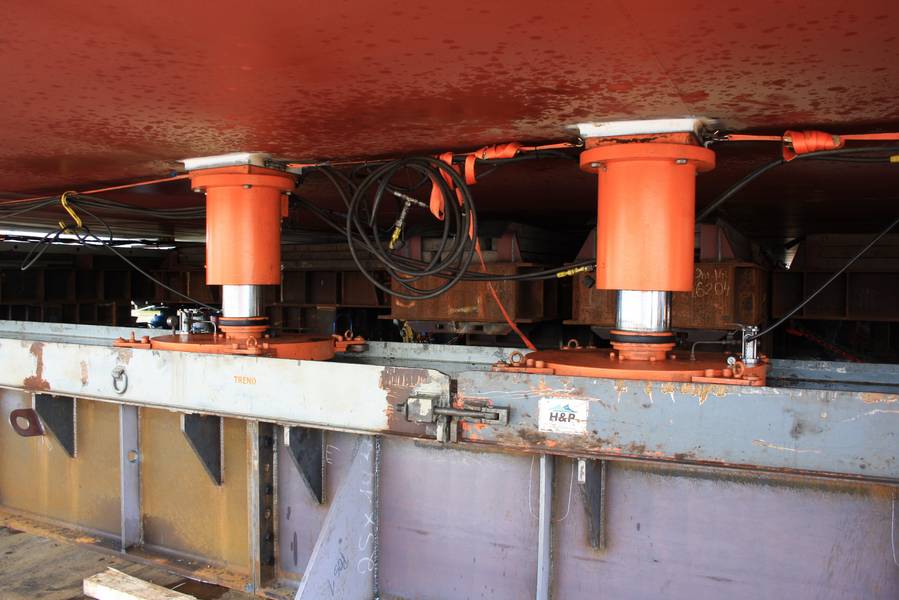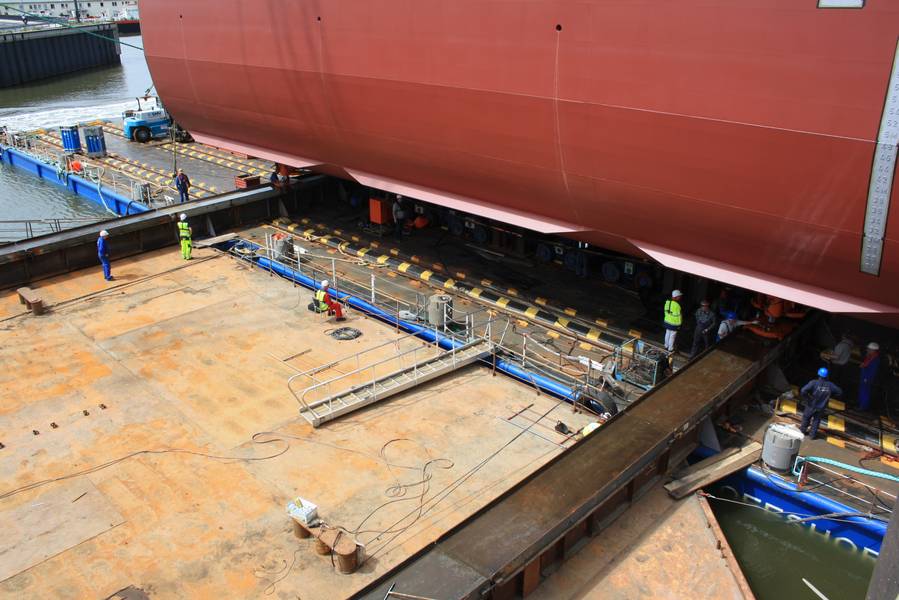 Accommodation barge "Swissco 48" from Singapore to Alaska
We raise the limits: Our new company profile
How to load in shallow waters? – We raise the limits.
Vaccum column and cooker fractionator for Kuwait
Lo-Lo and Flo-Flo discharging at Rotterdam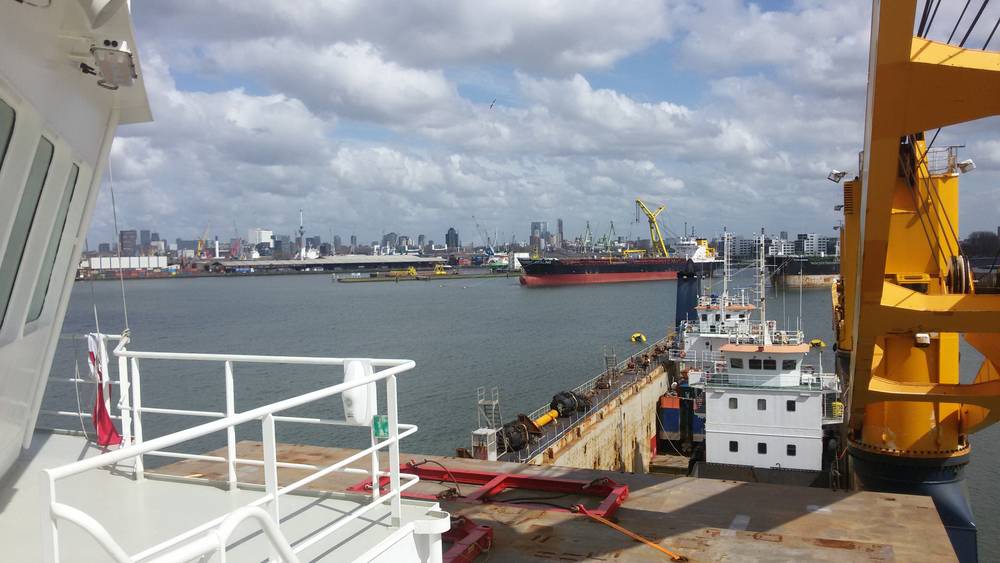 Manifold for Subsea 7 / Persephone 2
How to discharge in Sikka? – We evaluate the limits.
Two split hopper barges discharged, two split hopper barges loaded
Bridge sections from Shanghai to Rosyth
New representatives in South America
Persephone 2 project in Australia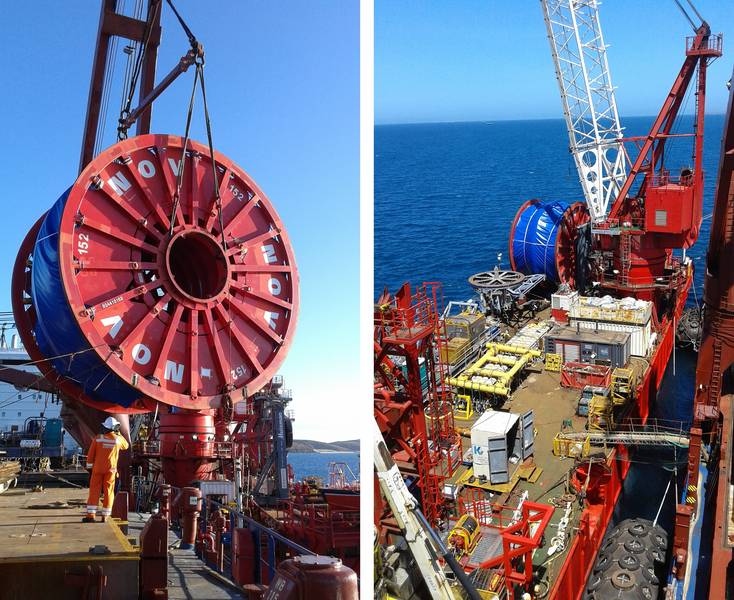 Combi Lift recovers jack-up leg section from seabed
Split hopper barges from Zeebrugge to La Réunion
Combi Lift strengthens Scandinavian market presence
Combi Dock III flo-flos river cruise vessels
Combi Lift supports in offshore well stimulation operations in Gulf of Mexico
Coke Drums for Reliance Jamnagar Phase III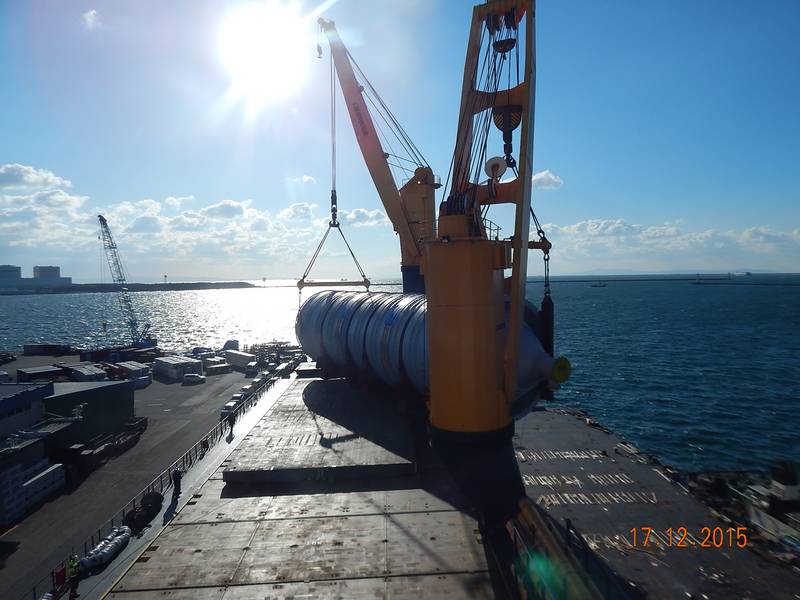 How to flo-flo a floating dredger
Indian Ocean Race: Palau vs. Dolphins
Combi Lift strengthens Asian market presence
Liebherr crane from Rostock to Bronka
TAGU and Combi Lift form joint venture for wind-energy, offshore installation and maintenance
Our new website is online
10 MAN engines from St. Nazaire to Lebanon
Linde cold boxes from Bremen for Reliance Industries
Installing a tidal turbine off the western tip of Brittany
Two shipbuilding sections for Papenburg